| Quick Stats: | 2024 Alfa Romeo Tonale |
| --- | --- |
| Engine/Motor: | Turbocharged 1.3-Liter 14 w/Single Permanent Magnet Motor |
| Output: | 285 Horsepower / 305 Pound-Feet |
| 0-60 MPH: | 6.0 Seconds (est) |
BEAUTIFULLY DISTINCTIVE
Named after one of Italy's highest mountain passes, the Tonale encapsulates the organic curvatures, bends and lines found in nature. Signature features like our V Scudetto Grille and available 20-inch five-hole wheels, echo the classic tenets of Alfa Romeo design—It's those time-honored details forged from our past, paired with elements of modern style and ingenuity that makes the Tonale one-of-a-kind.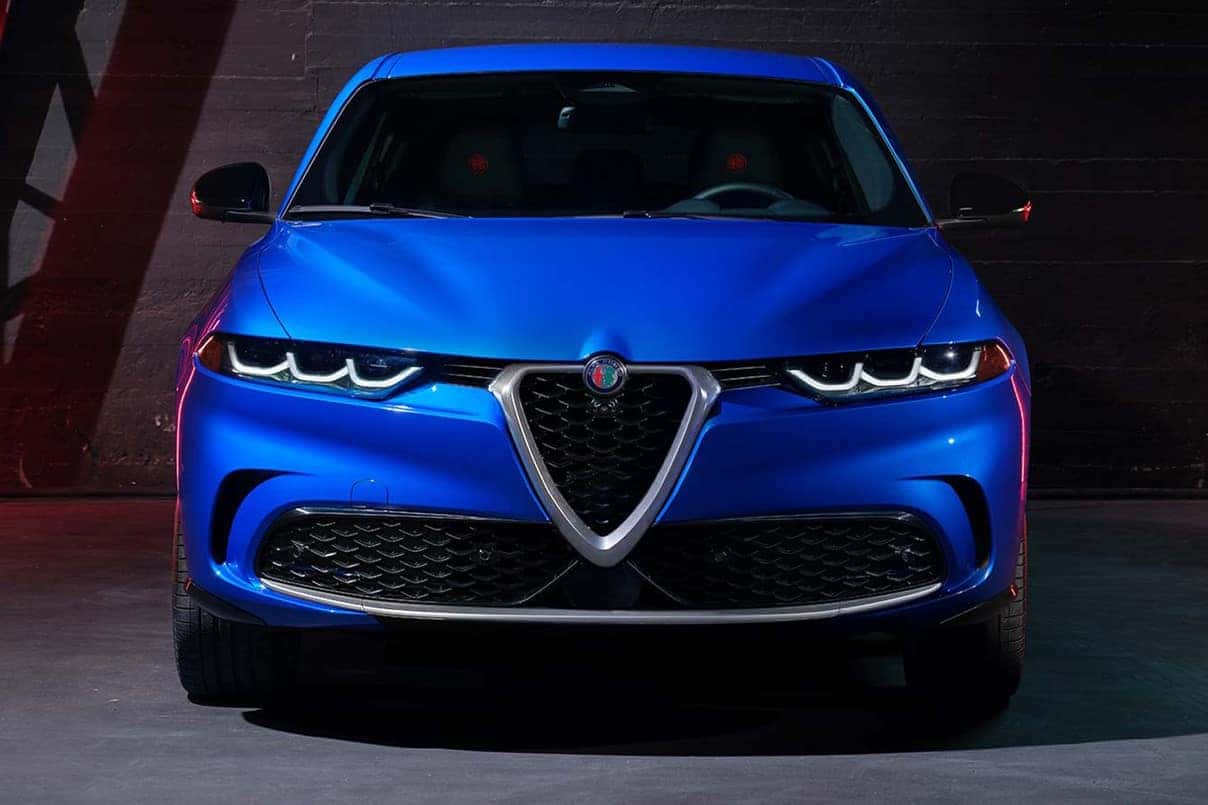 EASE OF ELECTRIC POWER TO CHOOSE
Drive freely and independently from the gas station with an estimated 30 miles plus on a single electric charge . The Tonale allows drivers to reap the benefits of electric capability with the additional advantage of fuel consumption, if needed. This advantage amasses to a manufacturer estimated 320 miles of total range and a manufacturer estimated 75 MPGe The flexibility of the new Alfa Romeo Tonale empowers drivers to broaden the borders of travel, and extend the miles of a trip with absolute ease.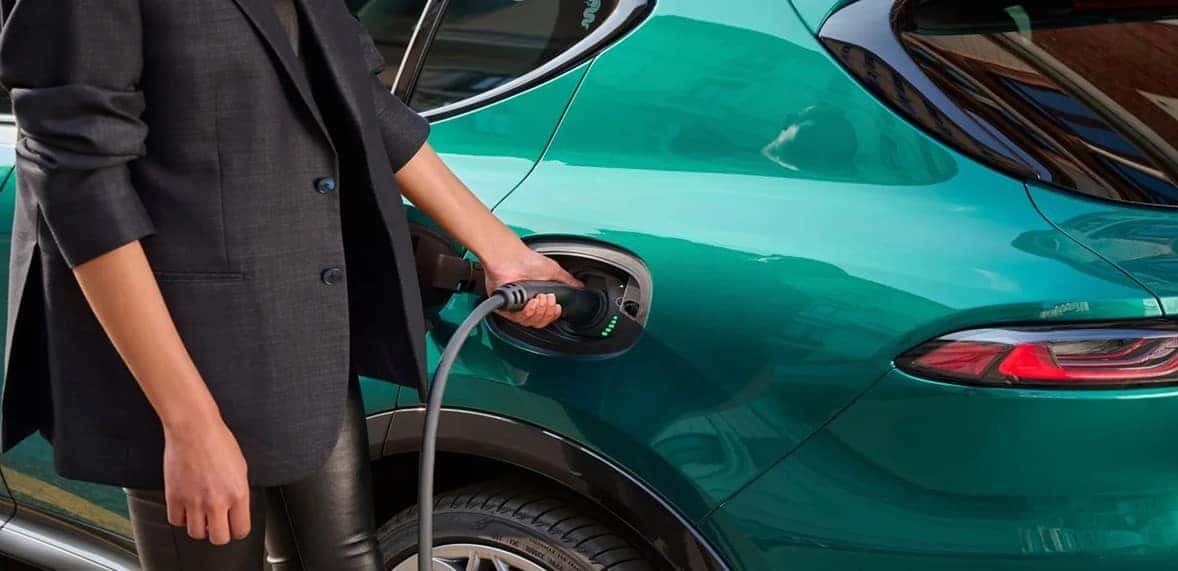 VELOCITY MEETS VOLTAGE
Alfa Romeo and its progression into electrification still delivers thrilling performance at every turn. The Tonale achieves Best-in-Class horsepower as you take it 0—60 mph in an estimated 6 seconds —pair that with its AWD capability for a fast yet commendable ride. The powertrain combines a small 180-hp turbocharged 1.3-liter engine and a 121-hp electric motor for a total output of 285 horsepower and 305 pound-feet of torque.
| Output: | Horsepower: | Torque: |
| --- | --- | --- |
| Alfa Romeo Tonale | 285 Horsepower | 305 Pound-Feet |
| Audi Q3 45 Quattro | 228 Horsepower | 251 Pound-Feet |
| BMW X1 xDrive30i | 241 Horsepower | 295 Pound-Feet |
| Mercedes-Benz GLA250 4Matic | 221 Horsepower | 258 Pound-Feet |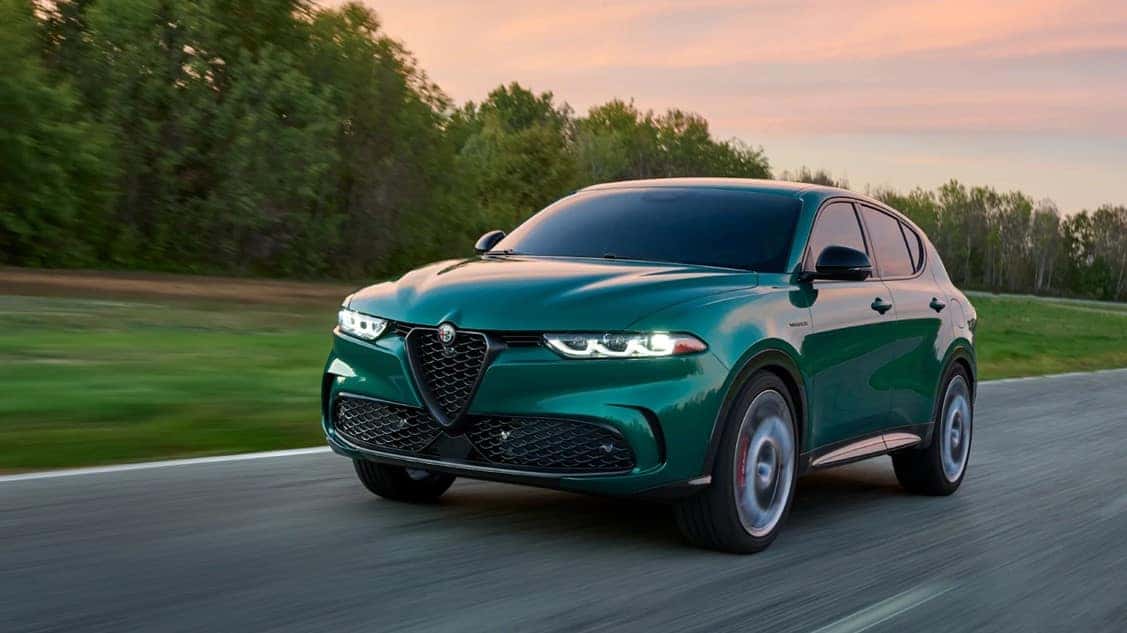 INNER SPACE
Alfa Romeo's cab-forward design is a space-efficient cabin. Up front, tall folks should have no trouble getting comfortable. Around back, the Tonale has more rear legroom than the larger Stelvio, with a longer seat bottom and upright seating position making it more comfortable and natural-feeling. By the measuring tape, the Tonale has about as much front- and second-row space as its primary competitors, the Audi Q3, BMW X1, and Mercedes-Benz GLA.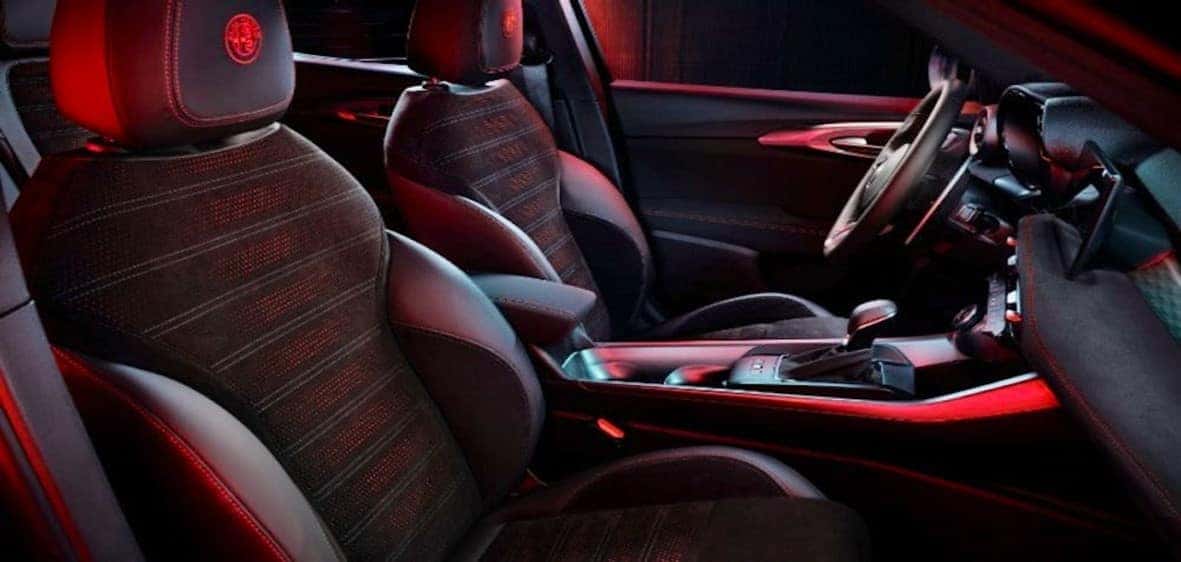 | Interior Dimensions: | Headroom, Front/Rear: | Legroom, Front/Rear: | Cargo Volume: |
| --- | --- | --- | --- |
| Alfa Romeo Tonale | 38.8/38.2 Inches | 41.7/38.0 Inches | 22.9/50.5 Cubic Feet |
| Audi Q3 45 Quattro | 39.6/37.6 Inches | 40.0/36.1 Inches | 23.7/48.0 Cubic Feet |
| BMW X1 xDrive30i | 42.8/39.3 Inches | 40.4/37.0 Inches | 25.7 / 57.2 Cubic Feet |
| Mercedes-Benz GLA250 4Matic | 40.1/38.1 Inches | 41.0/38.0 Inches | 15.4/50.5 Cubic Feet |
CARGO
That near-parity holds up when loading the small crossover down with cargo. With 22.9 cubic feet of cargo with the rear seats up, the Tonale is quite a bit larger than the 15.4-cube GLA but smaller than the 25.7 offered in the BMW or the 23.7 from the Audi. Drop the Alfa's rear seats and 50.5 cubic feet of space, which is equal to the GLA and up on the Audi by 2.5, though again, the BMW is the champ here with 57.2 cubic feet.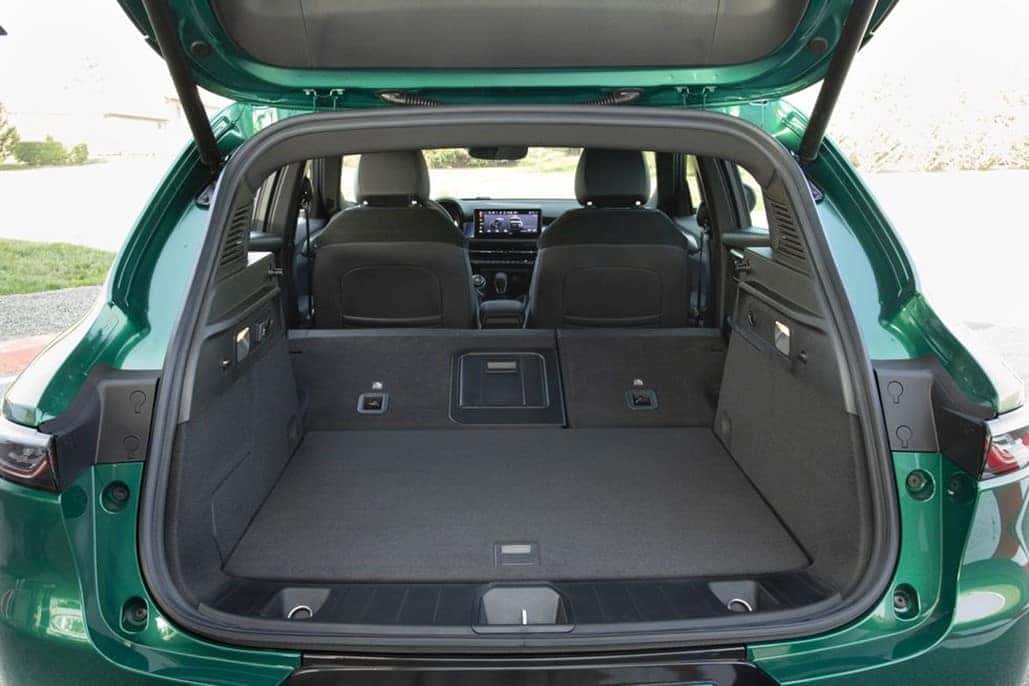 TECH TIME
Every Tonale sold in the US will come with a comprehensive list of standard technology features, among them a 10.3-inch digital instrument cluster and aforementioned touchscreen. The system runs Uconnect 5, which means it gets over-the-air updates and the same easy-to-use interface as in other Stellantis products. This responsive tech suite is among the best in the industry, much less the segment.